in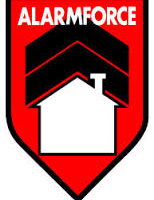 AlarmForce Industries Inc is a Toronto, Ontario based home security company that manufactures and provides security services to Canadians at reasonable prices. They claim to have over 300,000 customers across Canada and the US. Apparently they founded the company in 1988…and sometime in 2004 they decided to expand their services into the US market.
AlarmForce Services & Features
AlarmForce seems to take pride in their live two way voice technology. Come to think of it, I think that's their whole shtick because some companies actually charge customers more for this tech to be utilized on their system. Here is a list of the products and services offered by this company.
live two way voice monitoring
live two way voice surveillance cameras
smoke and carbon monoxide detectors
flood sensors
portable key fobs
AlarmForce Pros
What AlarmForce have going for them is their affordable pricing structure that's similar to what Frontpoint Security has to offer. However, the basic plans on AlarmForce usually start at about $25 per month but you have to be on a long term contract (three years to be precise). Also, like I mentioned before, their live two way voice technology is included in their packages for no extra charge.
AlarmForce Cons
Based on the feedback im getting from others on web, its plain to see that AlarmForce is getting too many complaints about the quality of their equipment…in fact some say the batteries run out pretty fast on the sensors which kind of defeats the purpose of getting an alarm system in your home.
Another common complaint is regarding their customer service. I often hear people say the customer service reps at this company can be rude to customers, so you need to be aware of this before you decide to go with this company. In addition to that, AlarmForce requires you to have a technician come to your home to install the system which can be a hassle for most folks because they have to take a day off work to deal with this issue.
Conclusion
The fact that AlarmForce has decent prices is quite nice but looking at the cons associated with their service, one would have to consider choosing other low cost solutions like the ones offered by Frontpoint Security because you'll get better service and higher quality equipment.
Contact Details