in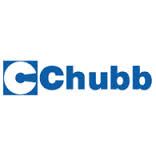 Chubb Security is a respected Canadian based company that's known for their fire systems…and for their home alarm systems, to some extent. The company was first established in 1872 and its also known as Chubb Edwards (Legal name UTC Fire & Security Canada) after it merged with Edwards to become this new entity. Their head office is in Mississauga, Ontario but they are publicly traded company on the NYSE (New York Stock Exchange).
Chubb Security Services & Features
Chubb Security offers a decent number of security products and services to Canadian households. Here's a full list of all the goodies they have to offer:
Business Security Solutions
Building Solutions
Home Security Solutions
Fire Systems
Sprinklers
Alarm Monitoring
Chubb Security Systems Pros
Like I mentioned before, Chubb is known for their fire protection services. This is something that they really excel at, so if fire protection is the main thing on your mind…you may want to consider them. However, when it comes to home security alarm systems, I wouldn't say they are as good as Frontpoint Security .
Chubb Security Systems Cons
Unfortunately for Chubb Security, I've heard that their customer service skills aren't up to par with their fire protection systems. This and the fact that they require new customers to get a professional installer to put the system in your home sucks in my opinion.
Conclusion
Chubb Security is only a good choice if you need to get fire protection for your home. In regards to getting the best quality home security services, I would suggest looking into Frontpoint Security .
Contact Details