in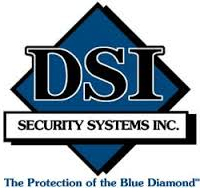 DSI Security Systems is a Winnipeg based company that has been in business for over 25 years. They service residential, commercial, and government agencies across North America and they claim to have been hand-picked to exclusively represent the Honeywell First Alert Professional Security program in Winnipeg. I'm not sure if that piece of trivia is really important to most people but I thought to just mention it in case some of you care.
DSI Security Systems Services & Features
DSI Security has a variety of services that may be of interest to those of you in Manitoba. Their services include fire protection, flood protection, security camera instillation, and burglar & theft protection services. Here is a more detailed list of all the services they have to offer:
Residential Security, Fire, & Life-Safety Systems
Environmental, Flood, and automation systems
Commercial Systems
Access Control & Biometric Systems
Real-time Remote Video Monitoring
Object Oriented Video & Analytics
CCTV & DVR
RFID Security Devices
Cargo & Intermodal Container Security
Chemical, Biological & Radiological Detection
Explosive & Narcotic Detection Systems
Burglary & Theft Protection
Fire Protection
Environmental & Temperature Detection
Crew GPS Locating Systems
Long-range video and wireless networks
DSI Security Systems Pros
I like the fact that DSI Security Systems is located in Canada and that they have a local monitoring center in Manitoba. It doesn't really matter where a monitoring center is located because they can alert the authorities at the same speed as an out of town monitoring station. However, in this case…im glad DSI Security is a local Canadian company.
DSI Security Systems Cons
This company seems to have a strong presence in Manitoba only and they don't seem to be as focused on home security services as much as Frontpoint Security does. This can be a bit of a head ache for most home owners in other provinces since DSI isn't as well known there.
Conclusion
I would say this company would be worth looking into if you live in Manitoba and you're more interested in commercial security services. If home security is the main thing on your mind, I would suggest taking a look at what Frontpoint Security and Vivint have to offer.
Contact Details