in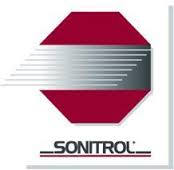 Sonitrol is one of those rare home security companies with an interesting background story. They were originally founded as a pest control service that focused on installing microphones in the walls of businesses and private homes during the 1960's. The point of installing those microphones was to listen for termites that were destroying people's property so they can exterminate them. As if by accident, the founder of this company decided to invent other electrical products and services which naturally extended into the security market place.
Now fast-forward today, Sonitrol Canada has become a household name in the security market place that serves about 180 cities throughout the United States and Canada. They are mainly focused on providing electronic security solutions that are geared towards businesses and schools, but they could be a decent option for home security if you are planning on getting fire alarm monitoring services because that's about all they can do for your home. The rest of their services are for commercial uses only.
Sonitrol Canada Services & Features
Here is a complete list of all the products and services they provide:
Verified Audio Detection
Monitored Video Services
Fire Alarm Monitoring Services
Keyless Access Control Systems
Sonitrol Canada Pros
This company is pretty popular among commercial and school circles. They provide quality security services to businesses and also dabble a little in the home security space.
Sonitrol Canada Cons
As I mentioned earlier, Sonitrol is mainly a business and school security service provider. They are not focused on provided home security services in the same way Frontpoint Security does so that could be a black mark against Sonitrol.
Conclusion
I would suggest picking this company only if you are interested in getting a fire alarm monitoring service provider. If you want other services for your home…you may want to consider Frontpoint Point and maybe Vivint Canada to.
Contact Details